Leaders are made, and not born. This is a fact. Some are lucky to be born a leader, however, most of them are made by their experiences, coaching and training they received. Leadership workshops will talk about what it takes to be a leader, and how can one display these traits to reach that destination.
Managerial Effectiveness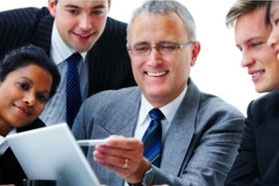 Duration: 8 hrs
Overview:
A manager plays a very important role in an organization, as it is that part of the entire chain of command, that makes things done as per the goals and objectives. A manager thus needs to ensure the subordinates in the team are performing in an appropriate and optimal manner, and the organizational objectives are being met. In this workshop, the participants will understand the role of a manager, and learn how to manage effectively by – smoother communication, problem solving, and adopting a situation based leadership style. The participants will come to know how to ensure collaboration at work amongst their team members and use delegation techniques appropriately to accomplish immediate and long-term goals.
Leadership Excellence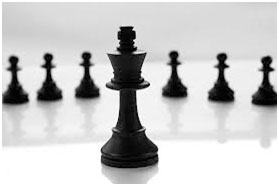 Duration: 8 hrs
Overview:
This workshop aims to have the participants understand the core traits of a leader, and how to strengthen one's leadership potential/ qualities. The participants understand various types of leaders, role of a leader and people's expectations from a leader. They get an opportunity to introspect their own leadership styles and qualities. The participants get to establish their plan of action to become an effective and successful leader. A leader has to deal with varied individuals with diverse qualities. The participants in this workshop learn to use effective leadership styles according to different people they are leading. They are apprised of the 4 quadrants of situational leadership, and practice dealing with people by using delegating, supporting, coaching and directing appropriately and effectively.
Time Management for Managers

Duration: 16 hrs
Overview:
Managers at times have a tough time managing their own time at workplace. They need to oversee their subordinate's work, and at the same time, ensure their superiors are also getting the appropriate work from their side. During this workshop, participants will understand the importance of a manager's time, and its impact on their work and the organization. The participants will differentiate between Management time and Vocational time. They will identify reasons why managers undertake and perform extra vocational work. The participants will understand which responsibilities to take and which ones to avoid, how to prioritize tasks and gain control over their precious time by using techniques like delegation.
Coaching and Feedback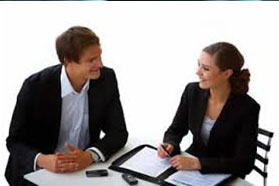 Duration: 8 hrs
Overview:
This workshop is for those who provide coaching and feedback to others at workplace. The participants understand the meaning and importance of coaching and feedback. They learn the appropriate methodology to be used during the entire process. This activity driven workshop ensures the participants learn to build skill and confidence in their learners/ audience by using sound coaching and feedback techniques, and are acceptable and effective in this skill.